ADM SERIES MULTIMETERS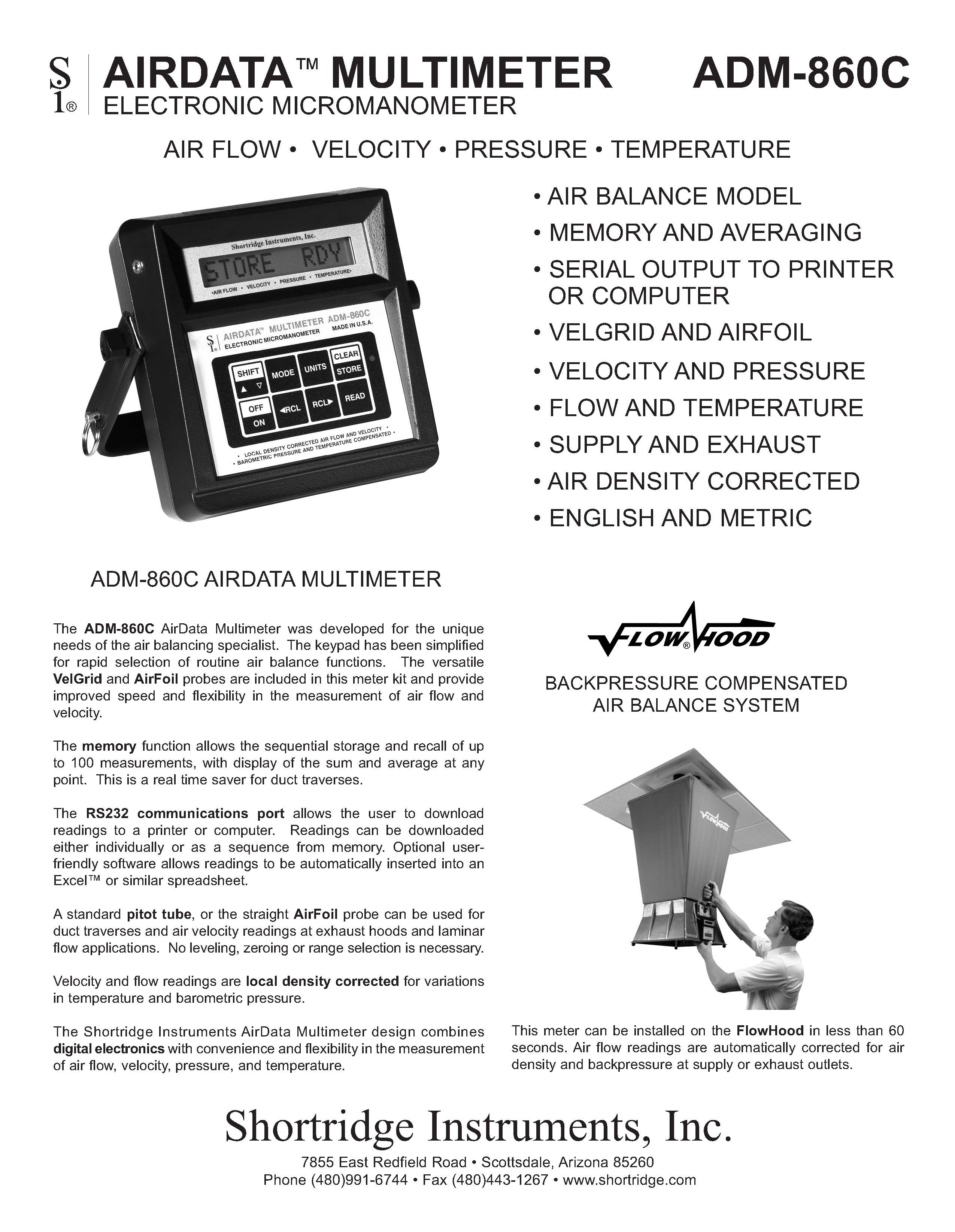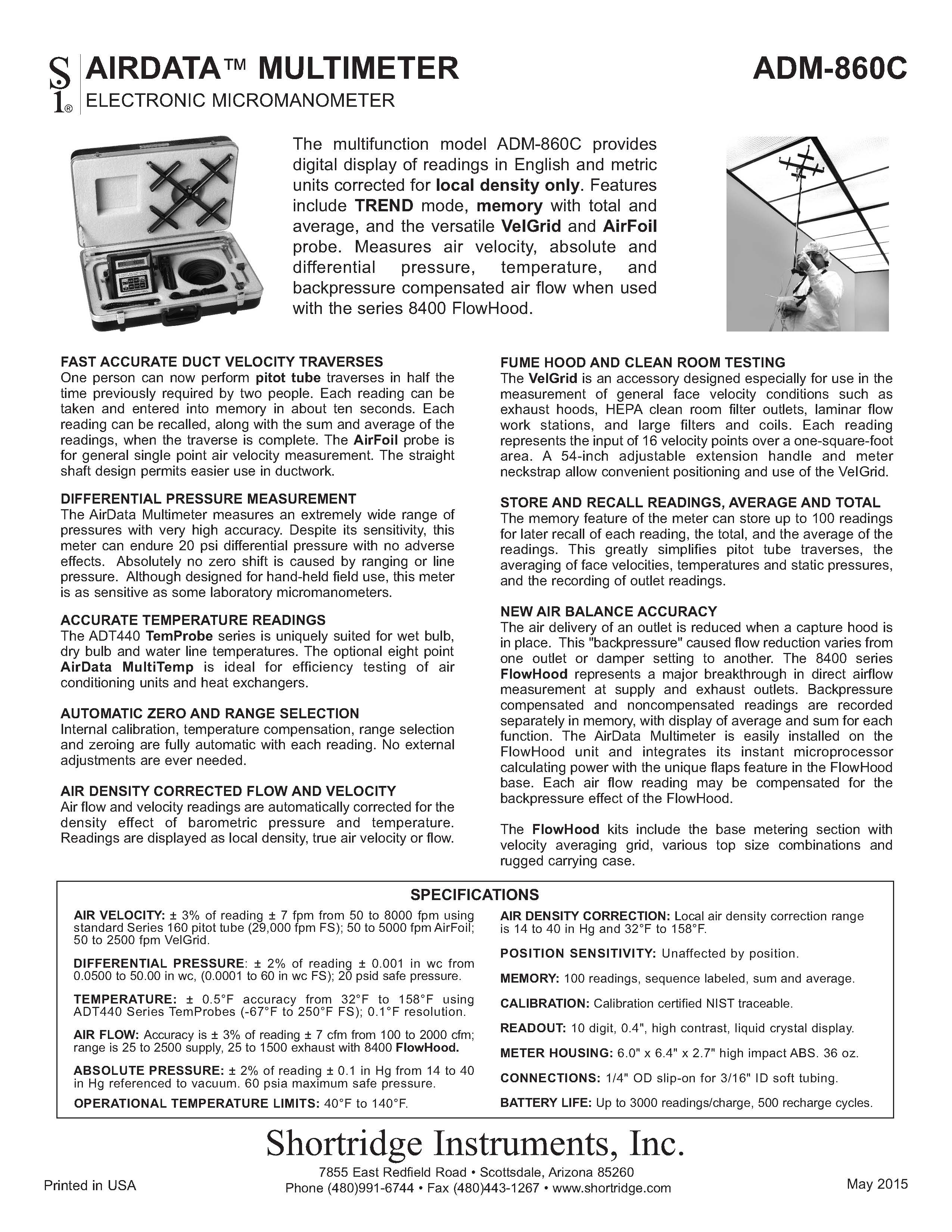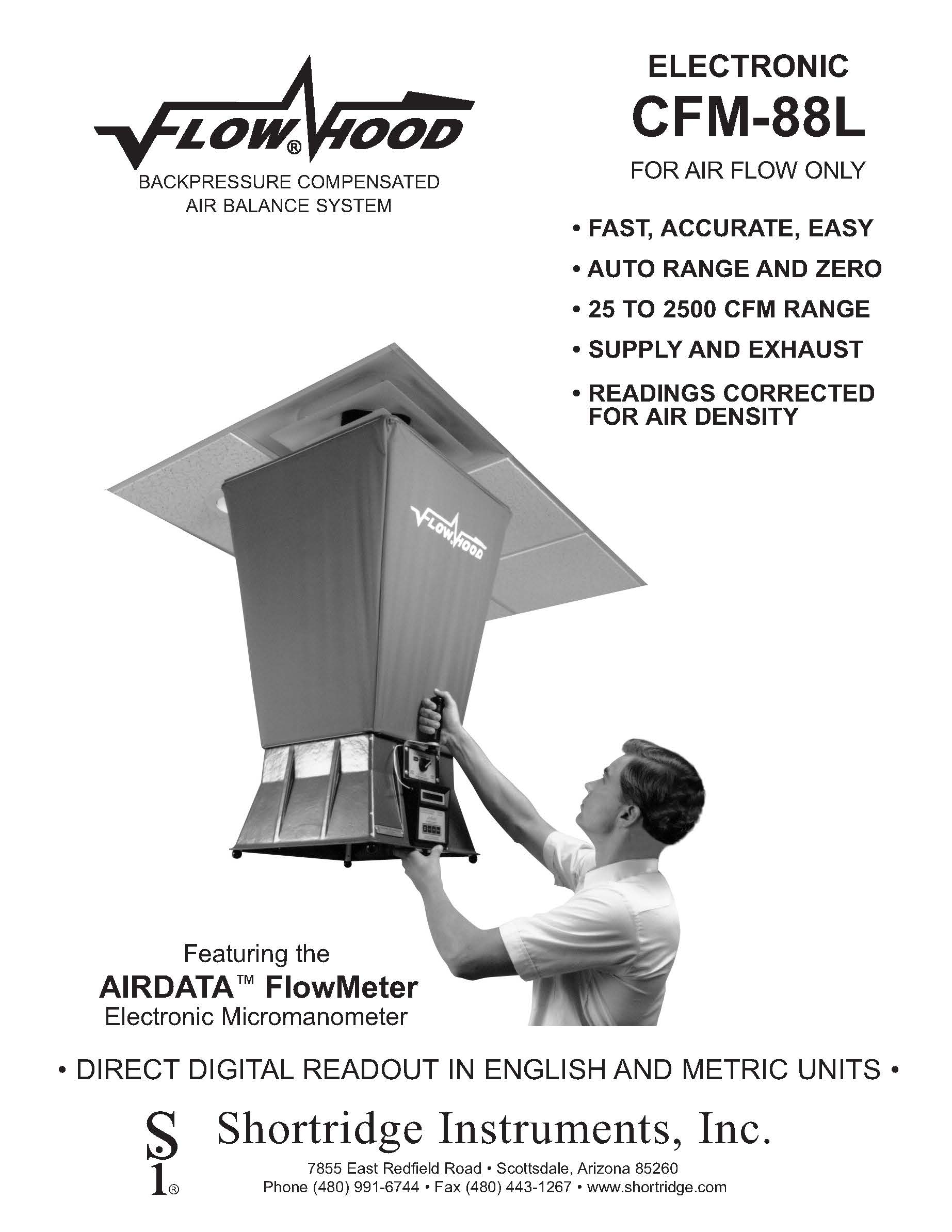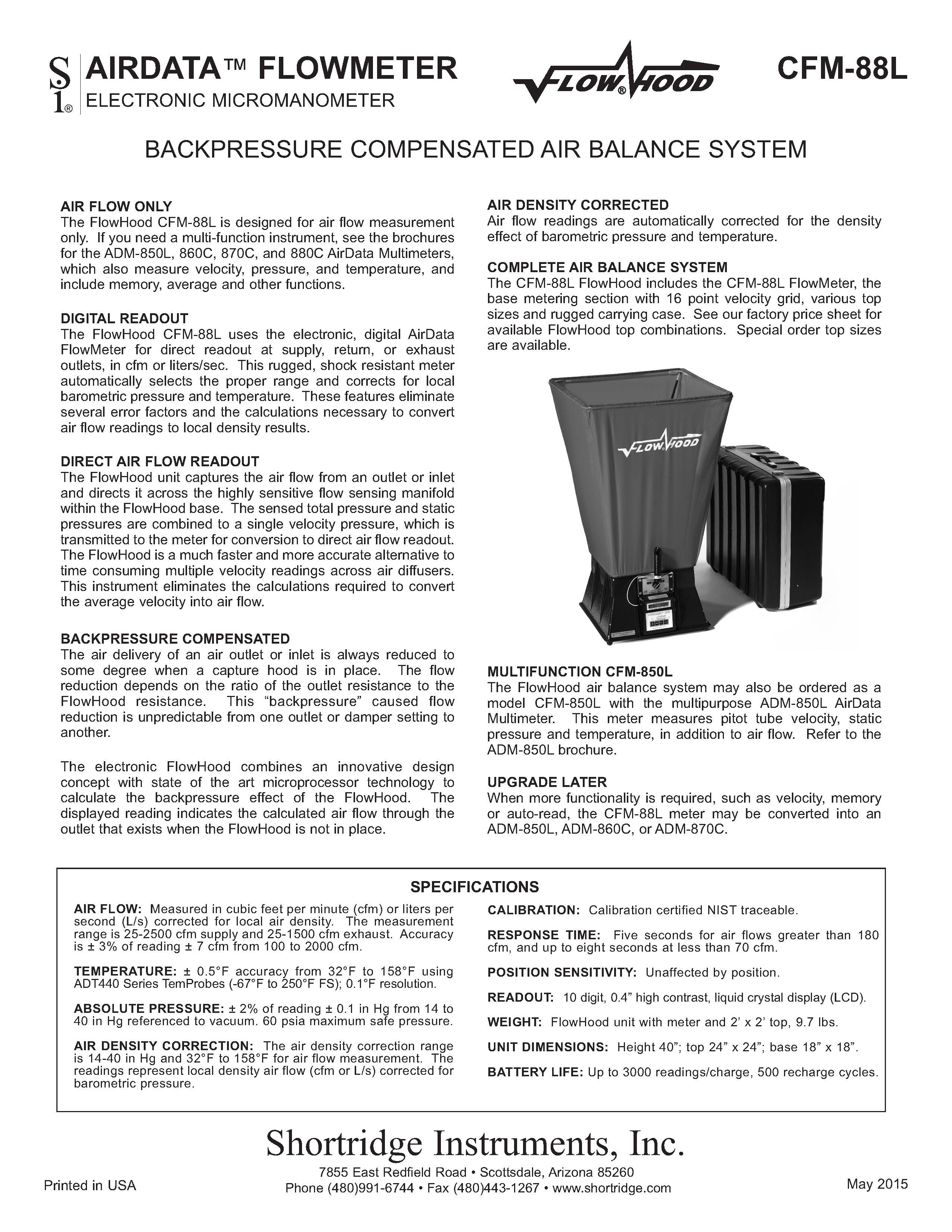 The ADM series AirData Multimeters are used as hand-held portable meters for air velocity, pressure, and temperature measurement.
These meters may also be used to obtain direct air flow readings with an 8400 FlowHood Kit. Any model meter can be upgraded to a model with greater capabilities whenever needed.
Please note that any of the ADM series AirData Multimeter Kits may be purchased with or without an 8400 FlowHood Kit.
ADM-880C
ADM-870C
ADM-860C
ADM-850L
Model ADM-880C AirData Multimeter stores 2000 readings, along with the time and date, in up to 25 memory groups.
Model ADM-870C AirData Multimeter provides maximum capability for the most demanding air balance requirements.
Model ADM-860C AirData Multimeters includes an RS232 communication port, which allows serial output to a printer or computer.
Model ADM-850L is an economical precision multimeter which offers unequaled accuracy and flexibility in a simplified model, at a reduced cost.
more 880C information
more 870C information
more 860C information
more ADM information
AIRDATA MULTIMETER KIT
FLOWHOODS
The FlowHood is a much more convenient alternative to time-consuming multiple velocity readings across air diffusers, as this instrument eliminates the need for the calculations necessary to convert the average velocity into air flow.
The AirData Multimeter utilizes the Series 8400 FlowHood Kit for backpressure compensated measurement of air flow.
The FlowHood unit captures and directs the air flow from an outlet, or inlet, across the highly sensitive flow sensing manifold within the FlowHood base.
The manifold simultaneously senses the total pressure, and the static pressure, at sixteen precision orifices spaced at the correct representative measurement points for the known cross-sectional area of the FlowHood base.
The sensed total pressure and static pressure are combined to a single differential pressure, which is transmitted to the meter for conversion to direct air flow readout.
Model CFM-850L
Model CFM-88L
The FlowHood Model CFM-850L has added functions for pitot tube air velocity, differential pressure and temperature measurement.  The FlowHood CFM-88L is used for air flow measurement only, and comes complete with a CFM-88L meter and an air capture hood kit.
ADM SERIES
ADM-880C
ADM-870C
ADM-860C
ADM-850L
FLOWHOODS
CFM-850L
CFM-88L
KITS/VELGRID
8400 Series Capture Hood Kits
MT-440K Multi-Temp Kit
VelGrid
HYDRODATA MULTIMETER
HDM-250
Shanghai HangOu Mechanical & Electrical Equipment Co., Ltd. was established in 2006,  and is specializing in the import of mechanical & electrical equipment spare parts, instruments and other products and brands of worldwide. These products are widely used in metallurgy, iron and steel, petrochemicals, energy, aerospace, container terminals, automation, water conservancy, papermaking, power plant, textile, injection molding, rubber, medical treatment, food packaging and other fields.  Our main product lines include: sensors, motors, switches, electronic scale, encoders, controllers, analysis meters,optical fibers, gratings,valves, warning lights, cable, towline, distributor, gearbox, relays, buffers and imported hardware. ShangHai HangOu Mechanical And Electrical Equipment Co.,Ltd
Address: Room 905, Building No.1, Guoson Centre, Lane 388, Zhongjiang Road. Shanghai, China.
Tel:0086-21-51085161
Fax:021-51870910
E-Mail:sales@shhangou.com
sales@shhangou.com.cn
Zip Code:200062
Website:www.shhangou.com
www.shhangou.com.cn