History of PINTER Mess- und Regeltechnik GmbH already begins in 1950 – these days the Metz Reglerbau was founded in Mannheim.
PINTER 压力开关 M0002A-035-DAO MANOCOMB-IP65
PINTER 压力开关 M0102A-026-BAED Druckbereich
PINTER压力开关M0172A-032028-BAO MANOCOMB-IP65
PINTER压力开关M0131A-026-AAO MANOCOMB-IP652KA
PINTER压力开关M0031A-028-AAO MANOCOMB-IP652KA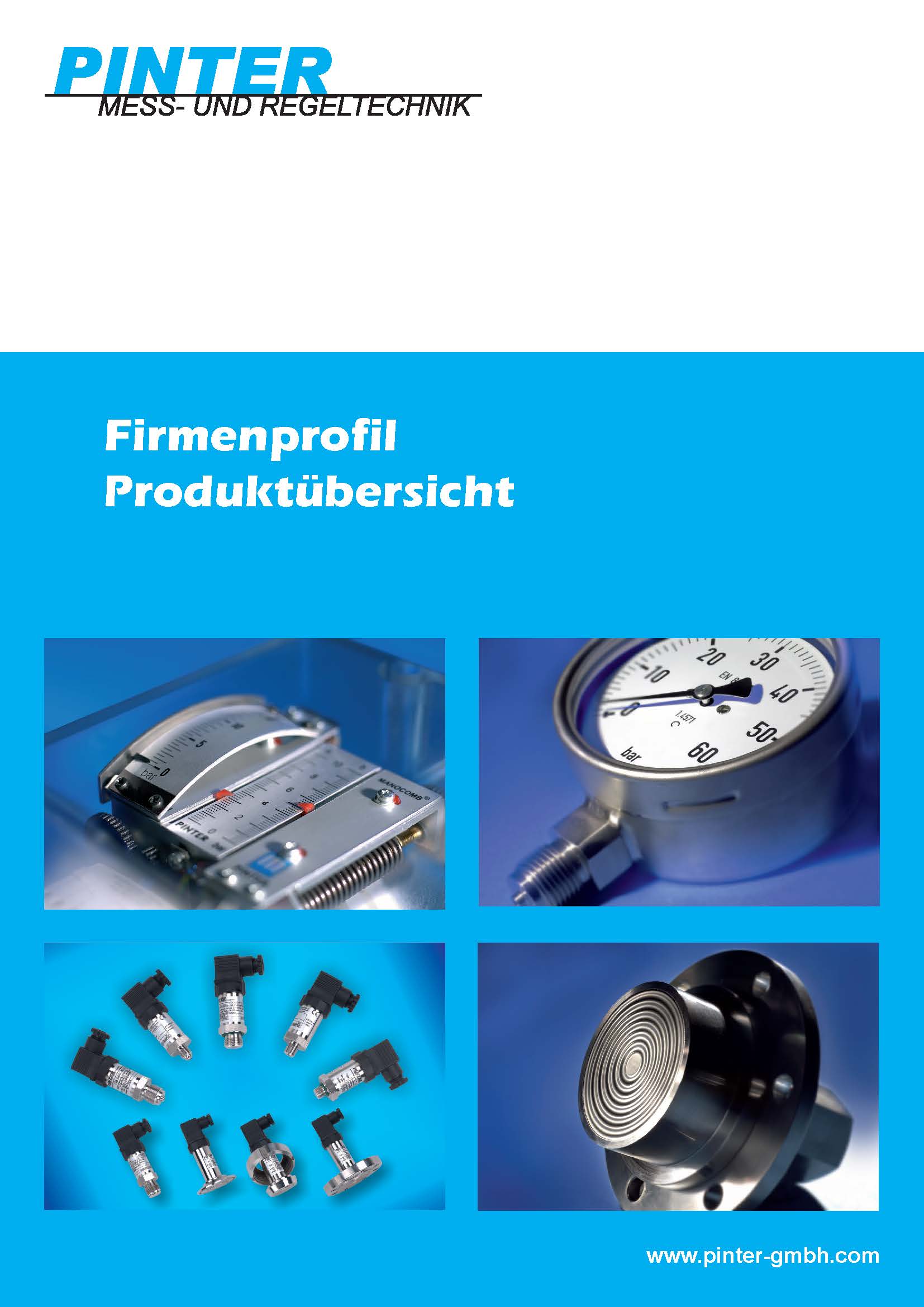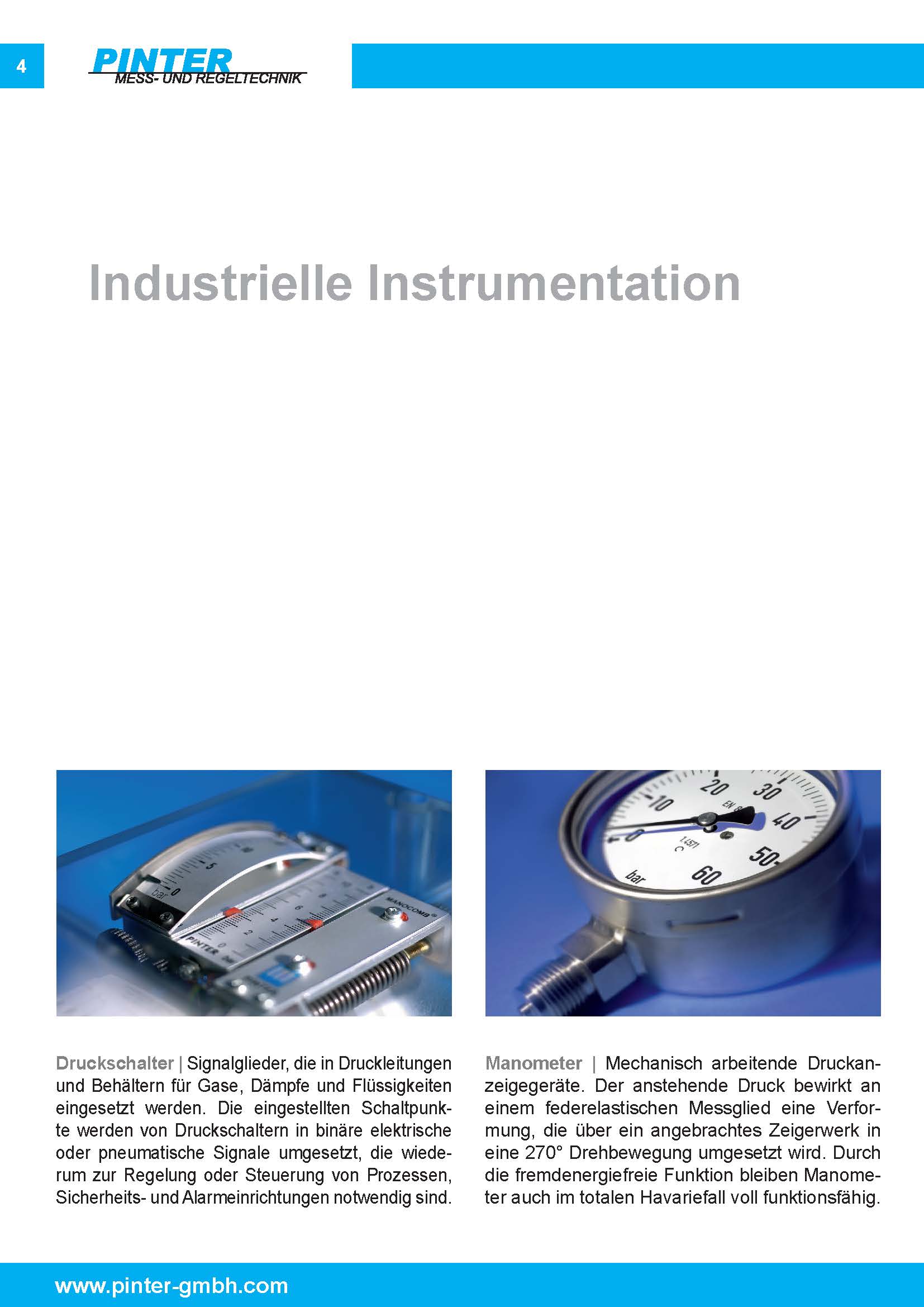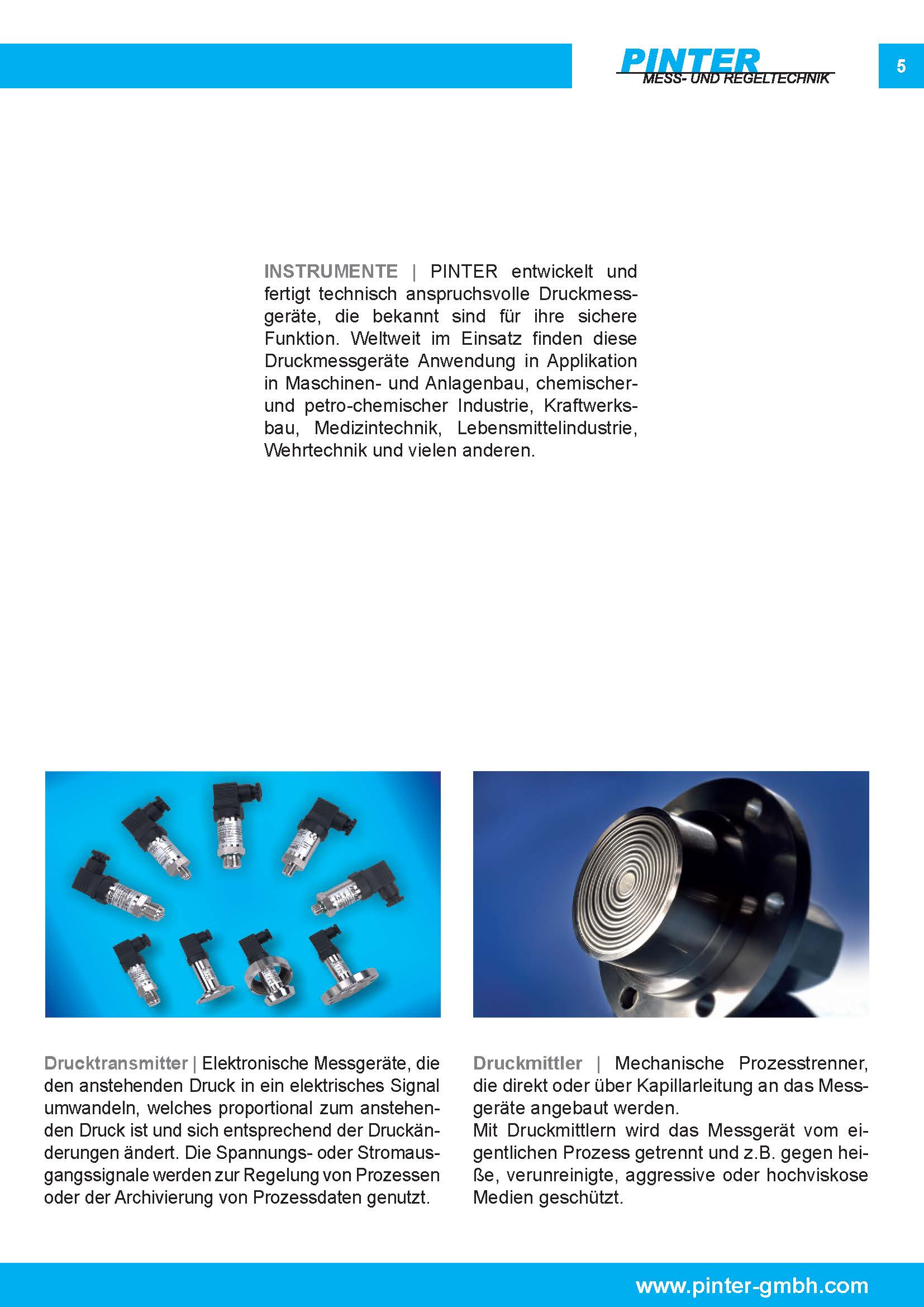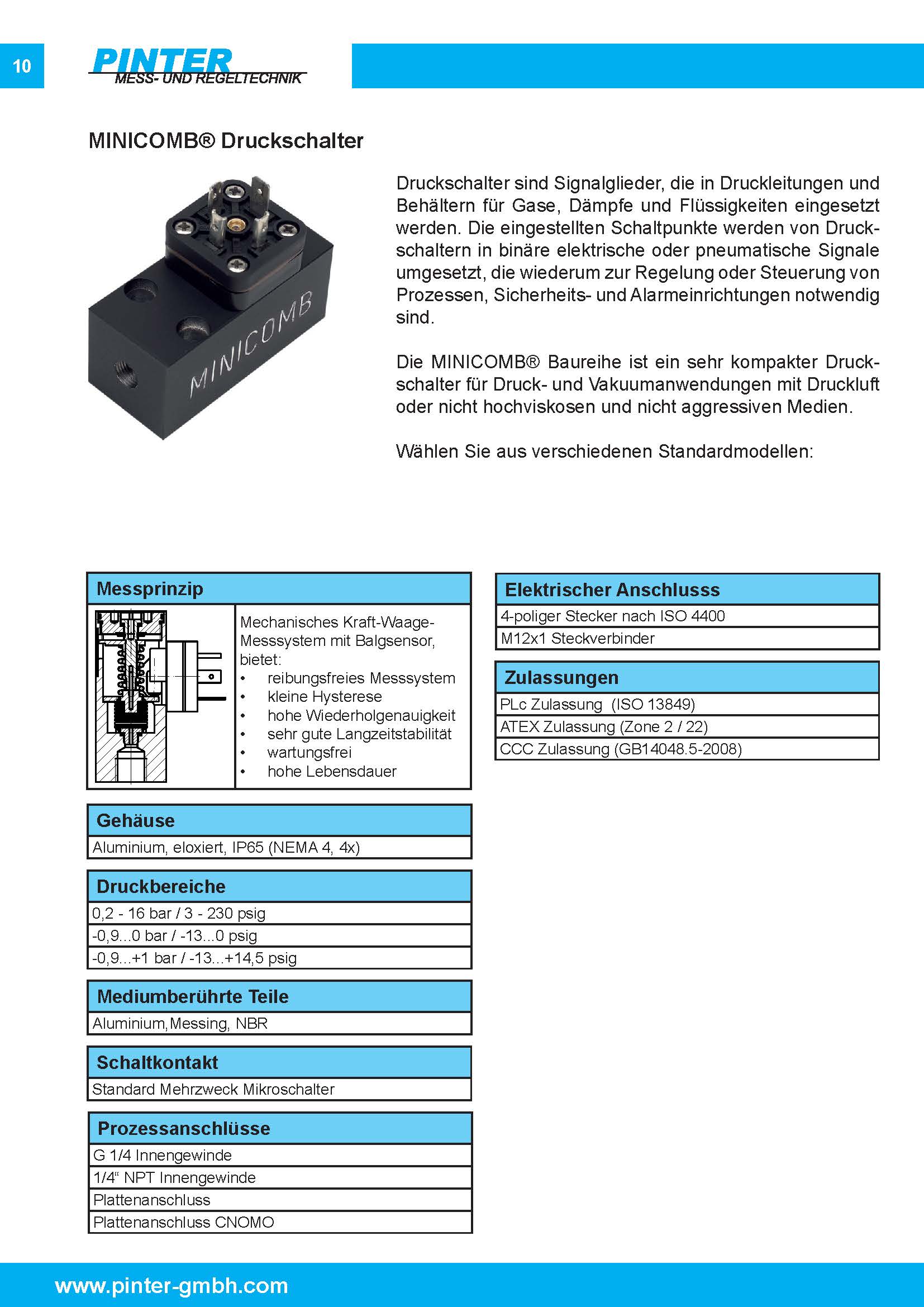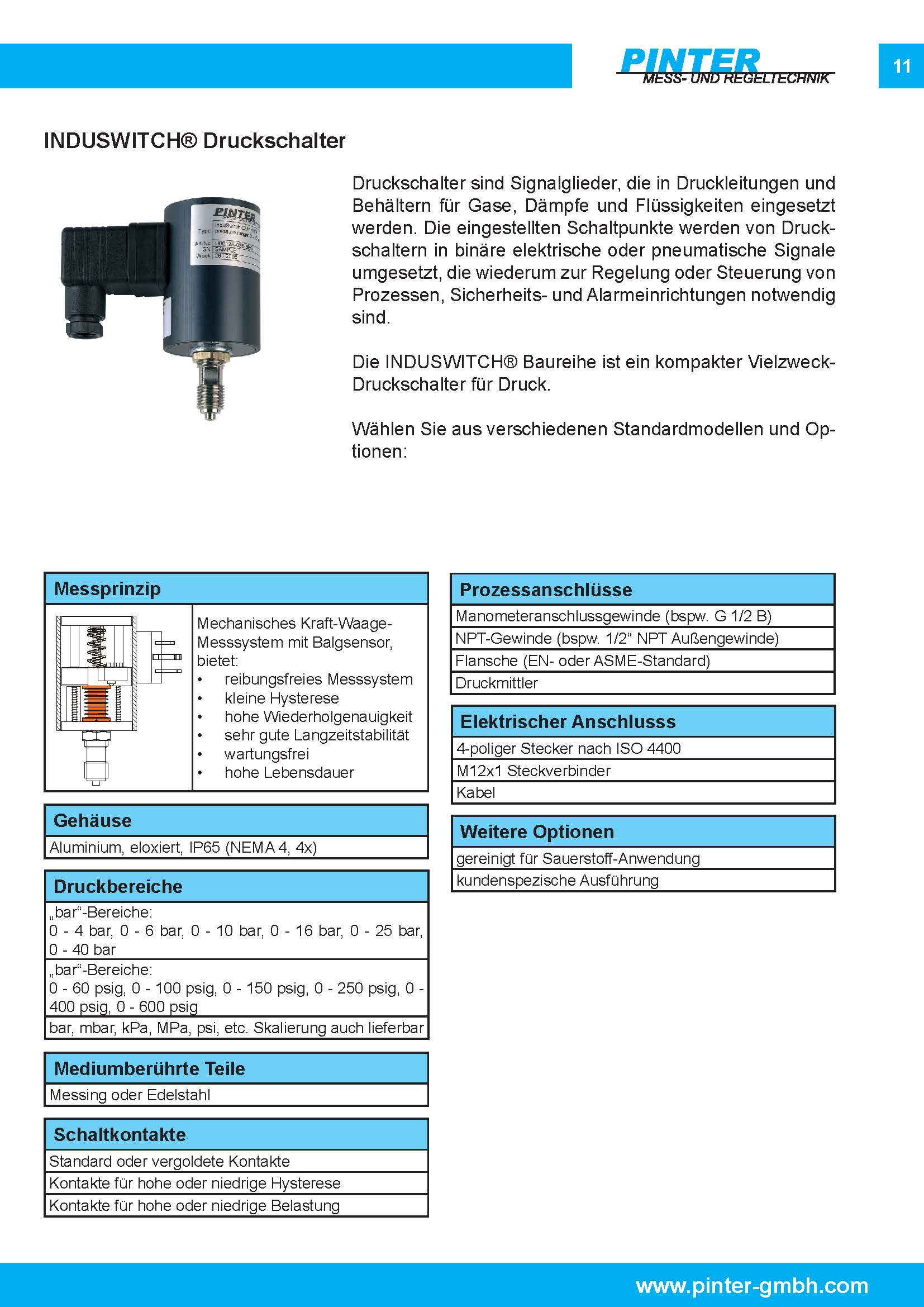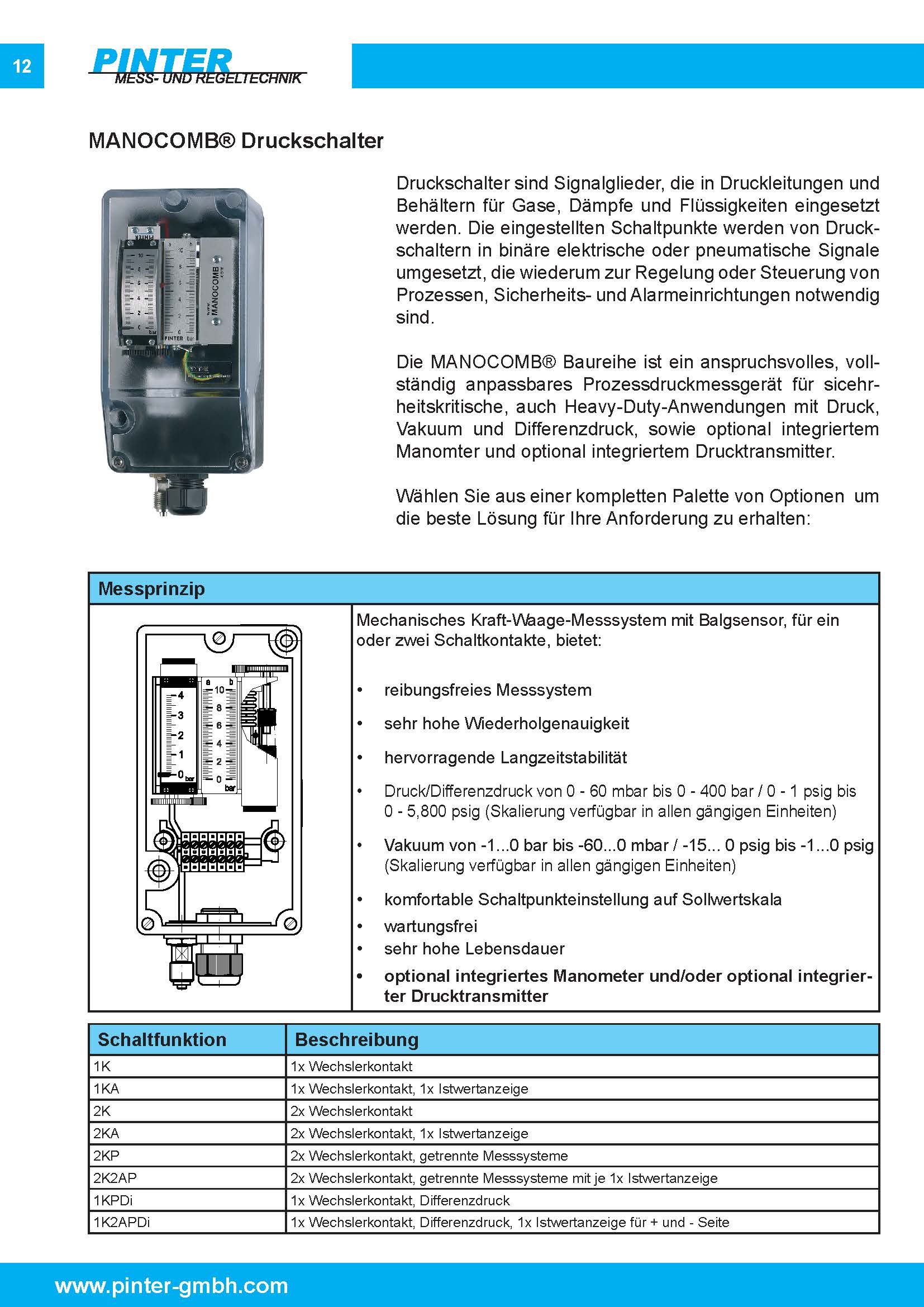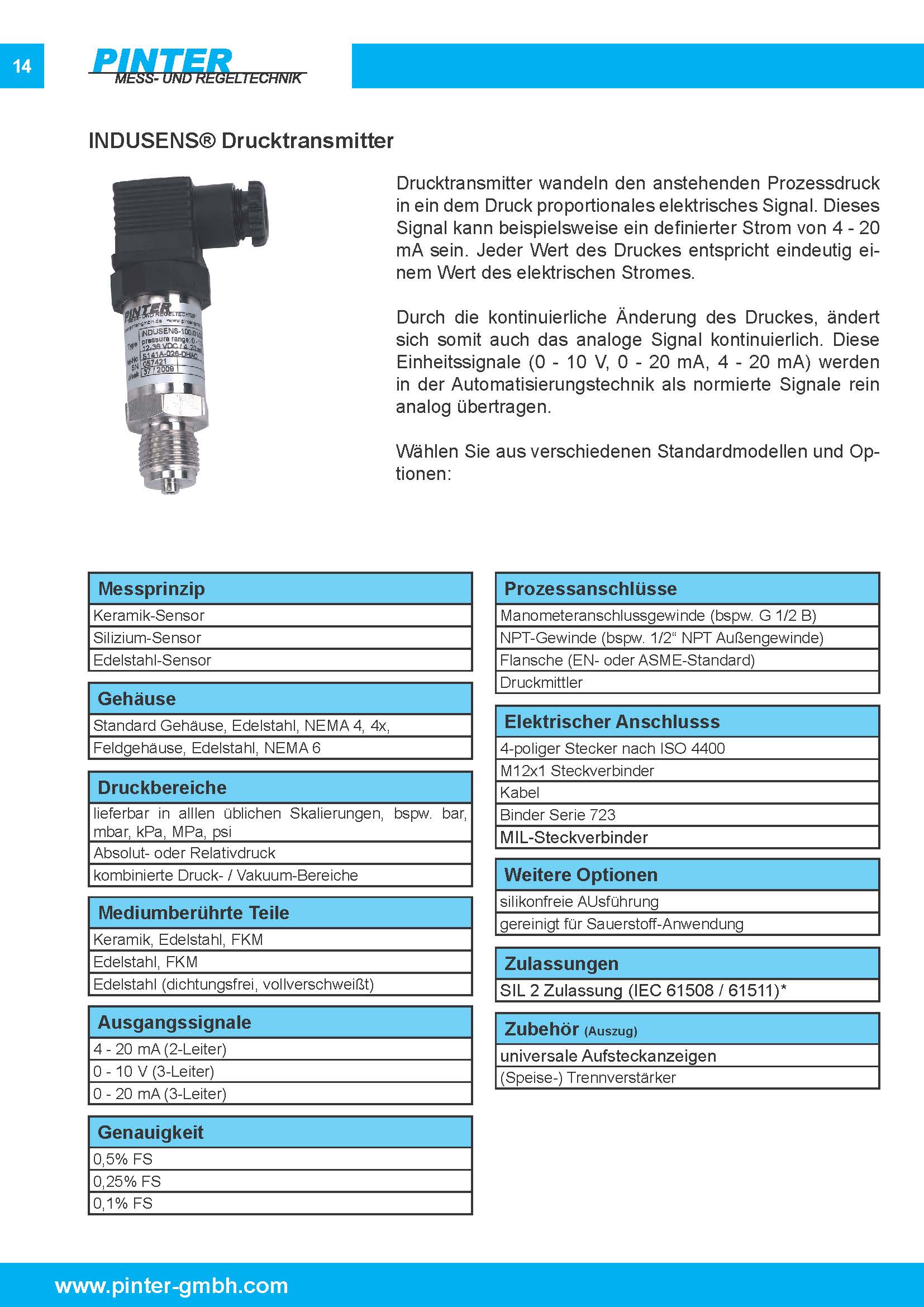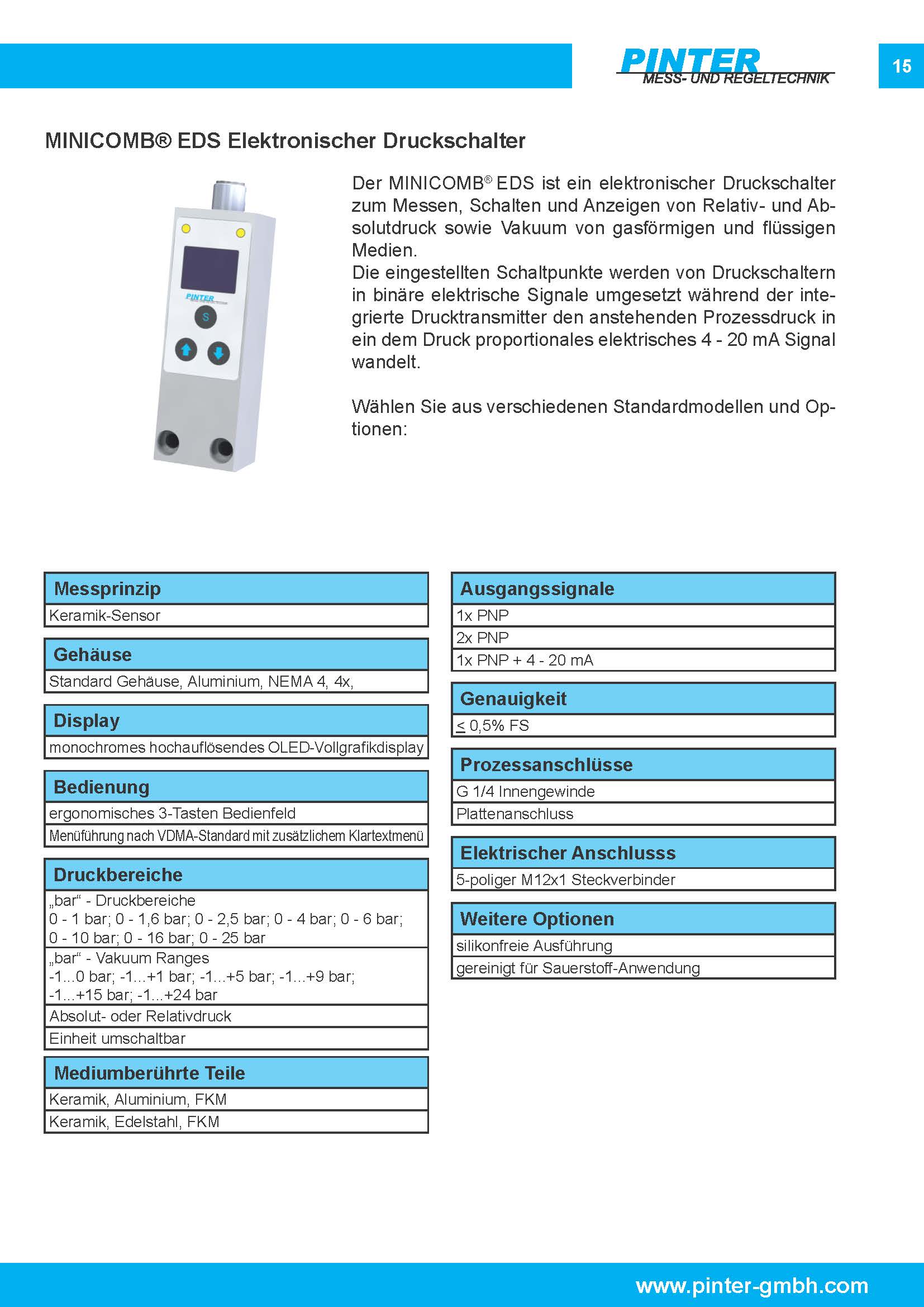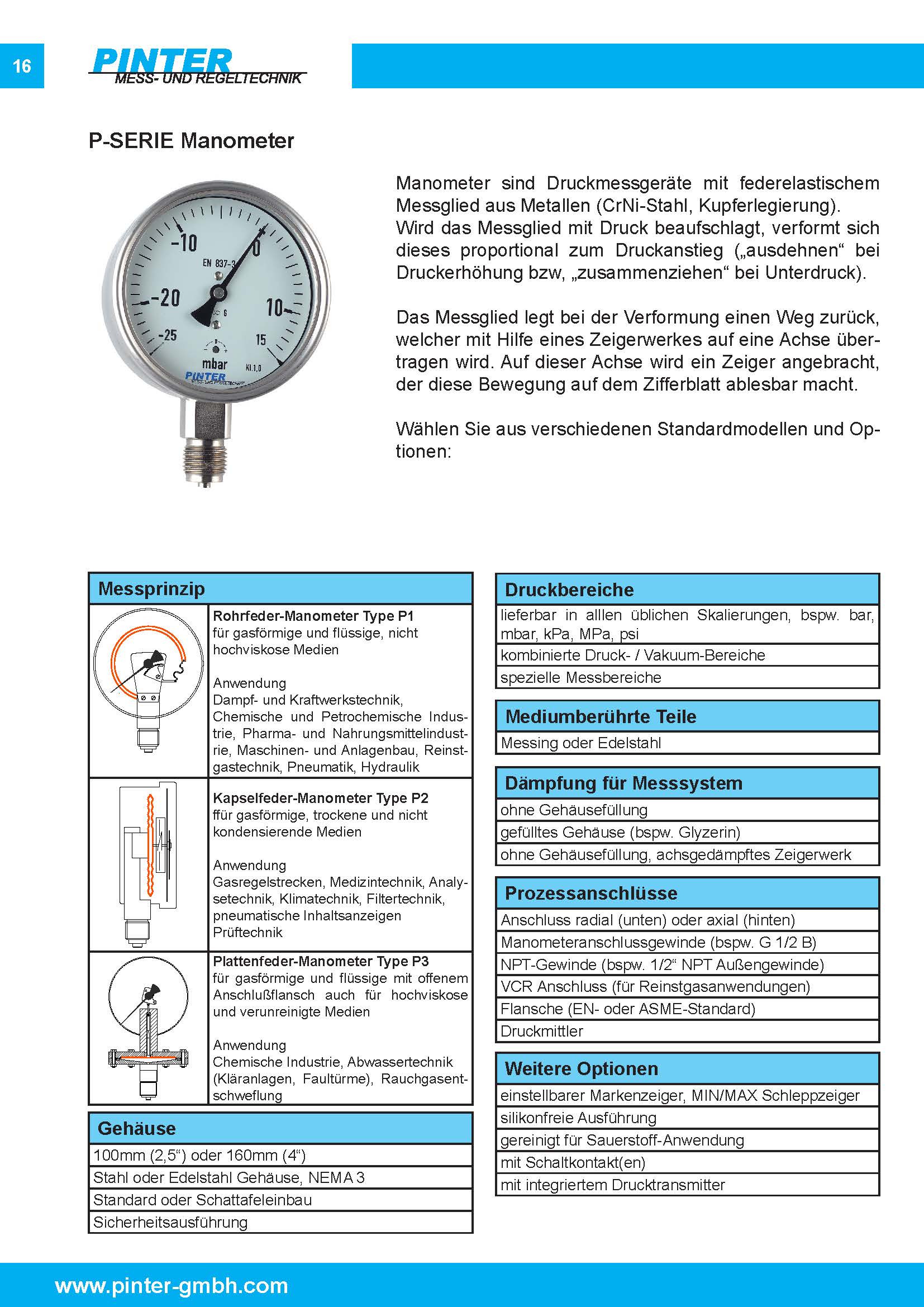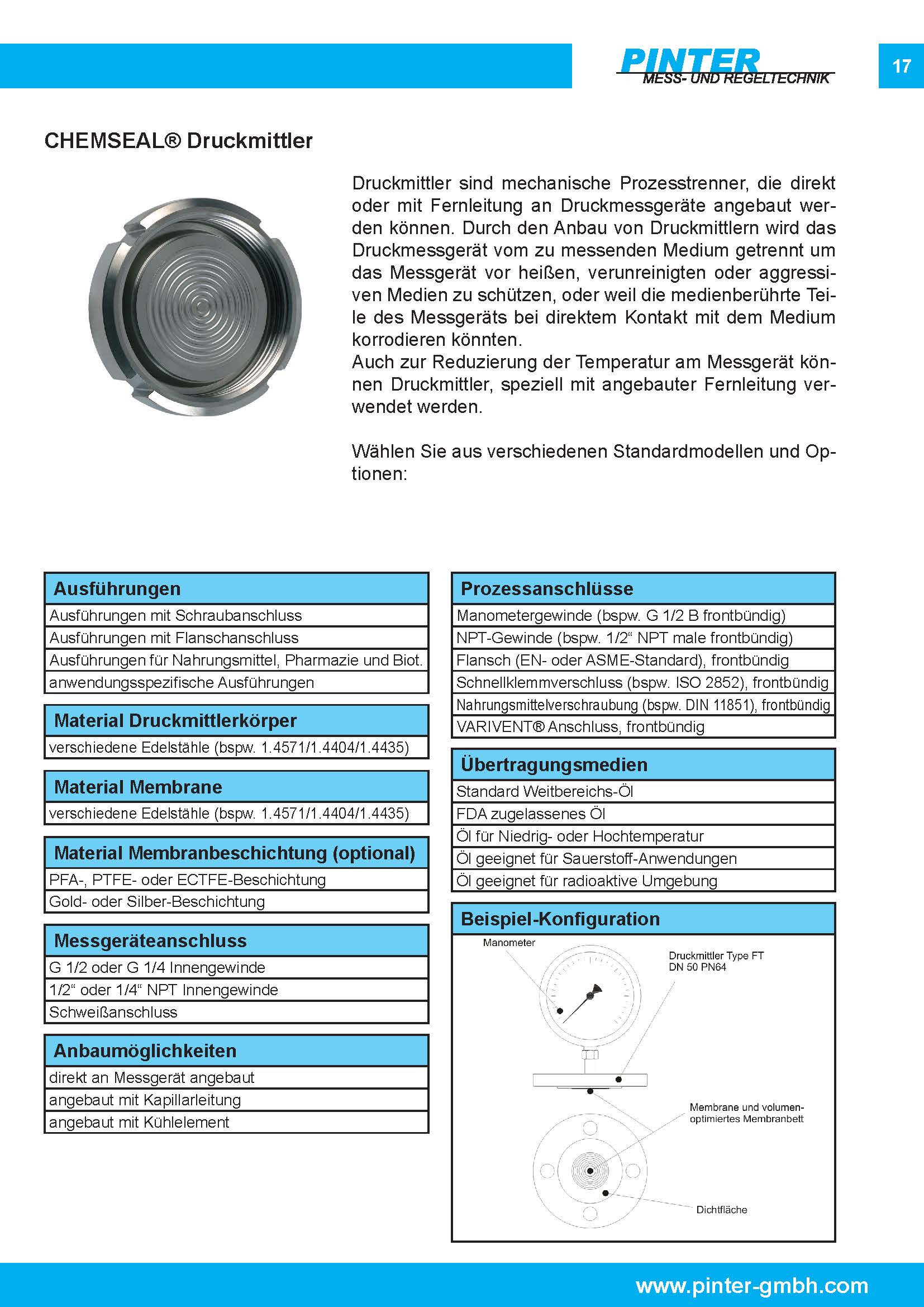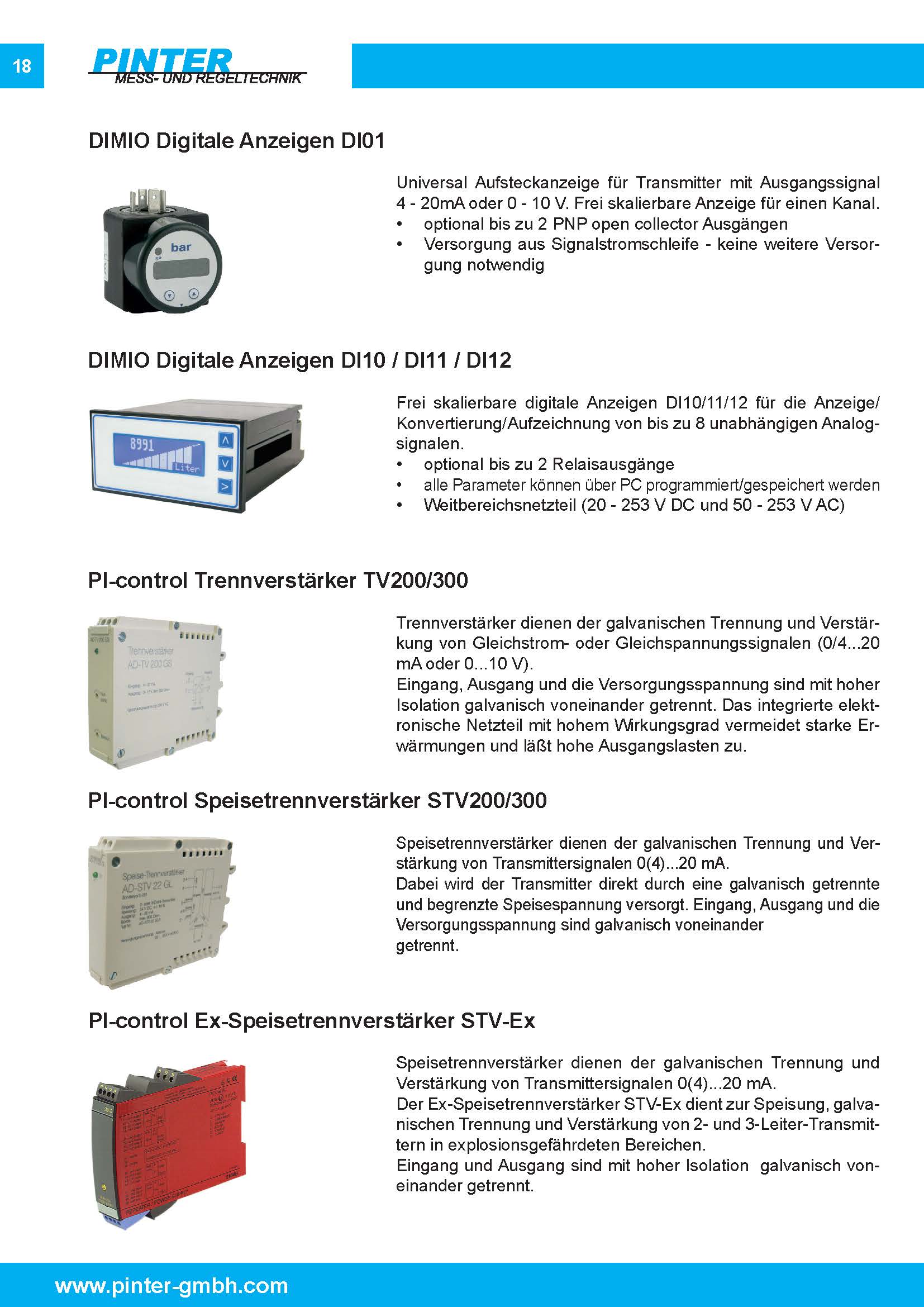 The product range consisted of manufacturing measure and control instruments.
Within the next years the company steady grew and in 1964 the non-incorporated firm became a capital company.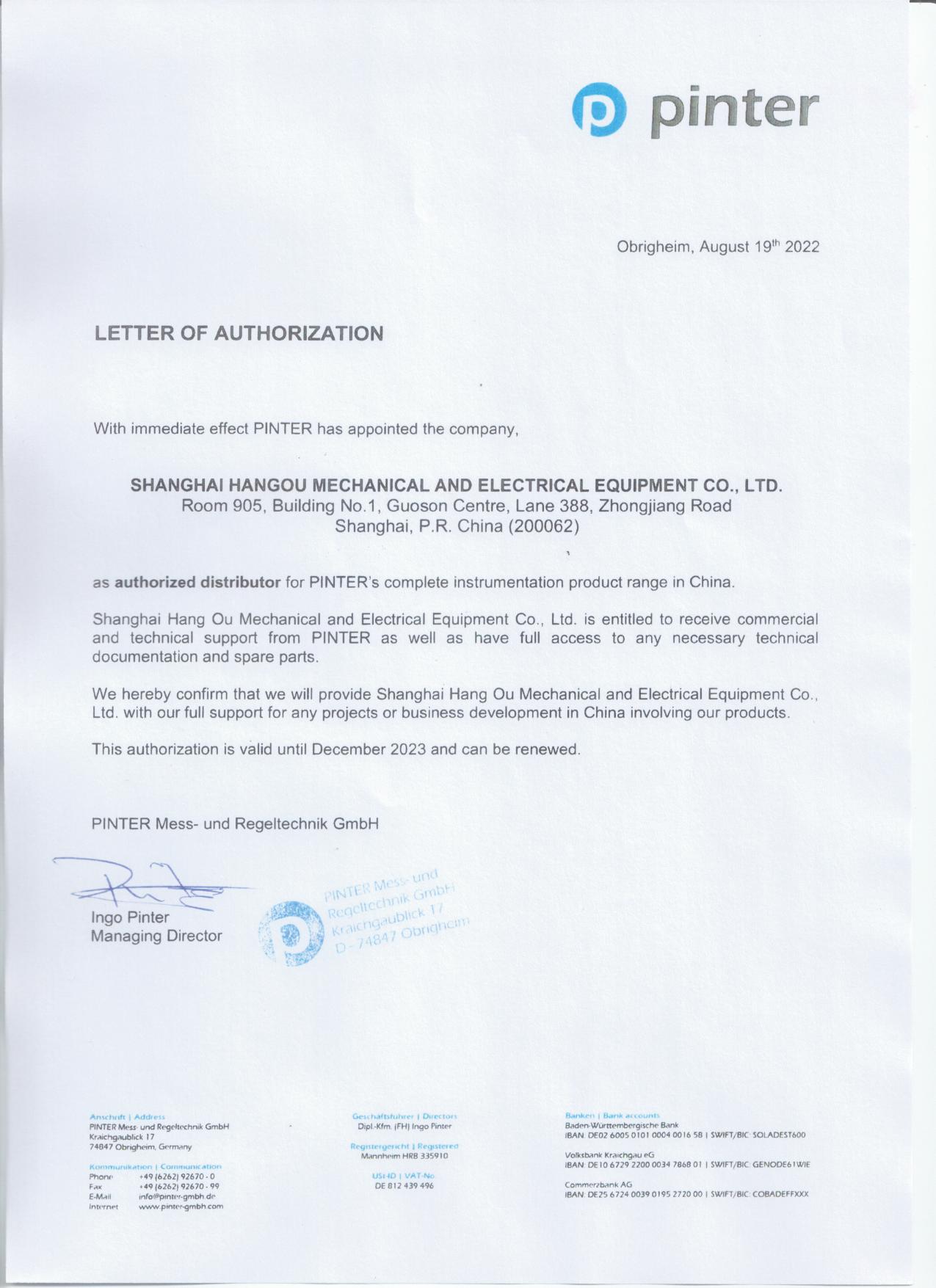 Until in the 90s Metz steadily broadened its range of products and services, including plant engineering.
In 1998 PINTER Mess- und Regeltechnik GmbH took over the "Pressure Switch" devision of former Metz Mannheim GmbH.
The company was located in Schönbrunn close to Heidelberg.
These days the main product of the "Pressure Switch" devision was proven and internationally renowned MANOCOMB® Pressure Switch, which was modernized and developed further after the takeover.
Today the manufacturing range comprises an extensive assortment of pressure instruments and accessories.
Since 2000 the business unit "Systems" is established further and further.
The "Systems" devision develops, designs and manufactures pneumatic and electro-pneumatic controll systems and tailor-made instruments.
Have alook at a few examples on our website.
In 2004 PINTER Mess- und Regeltechnik GmbH's quality management has been certified according to DIN EN ISO 9001:2000.
The family-run enterprise with its main plant located in Obrigheim (Southern Germany between Heidelberg and Heilbronn) is run by the owners  Diplom-Ingenieur, Betriebswirt Richard und Diplom-Kaufmann (FH) Ingo Pinter in two generations.
Pressure Gauge
Pressure Switches
Pressure transmitter
Chemical seals
Signal processing
MO031A-031-AAO MANOCOMB-IP65/2KA pressure range:0-100bar
M0131A-026-AAO  MANOCOMB-IP65/2KA  prssure range:0-10bar
M0031A-028-AAO  MANOCOMB-IP65/2KA  prssure range:0-25bar
M0031A-030-AAO MANOCOMB-IP65/2KA pressure range:0-60bar
M0131A-027-AAO  MANOCOMB-IP65/2KA  prssure range:0-16bar
M0031A-025-AAO  MANOCOMB-IP65/2KA  prssure range:0-6bar
M0531A-026-AIO MANOCOMB-96*96/2KA pressure range:0-10bar
M0001A-031-CAO  MANOCOMB-IP65/1K/G/1/2 prssure range:0-100bar
M0031A-028-AAO  MANOCOMB-IP65/2KA  prssure range:0-25bar
M0132A-033-BAO  MANOCOMB-IP65/2KA/VA  pressure range:0-250bar