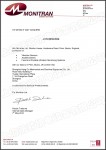 Established in 1986, Monitran remains a privately owned company, based near High Wycombe 35 miles west of London.
We manufacture in the United Kingdom and source the majority of our materials and components from selected quality-managed local and national suppliers; which enables us to provide a swift response to orders for standard products as well as custom, designed-to-order solutions.
We believe that customer service is of paramount importance and our experienced engineers are on hand to offer assistance in the selection of sensors and solutions to best suit your application.
MTN/1185CM8-20
MTN/1185CQ-20
MTN/1185-CM8-25F
MTN/1185CM-25
1185CMPG7-100
MTN/EP080
MTN/1187-10
MTN/1185IC-50
MTN/1187CM8-1/219
MTN/IEAIW-75
MTN/1185IC-20
IEIRG050
MTN/1187-10
MTN/1188Q-1
MTN/1120IHCF1/4
MTN/1185ICM-25
MTN/MH008
MTN/1185
MTN/1187
VM120